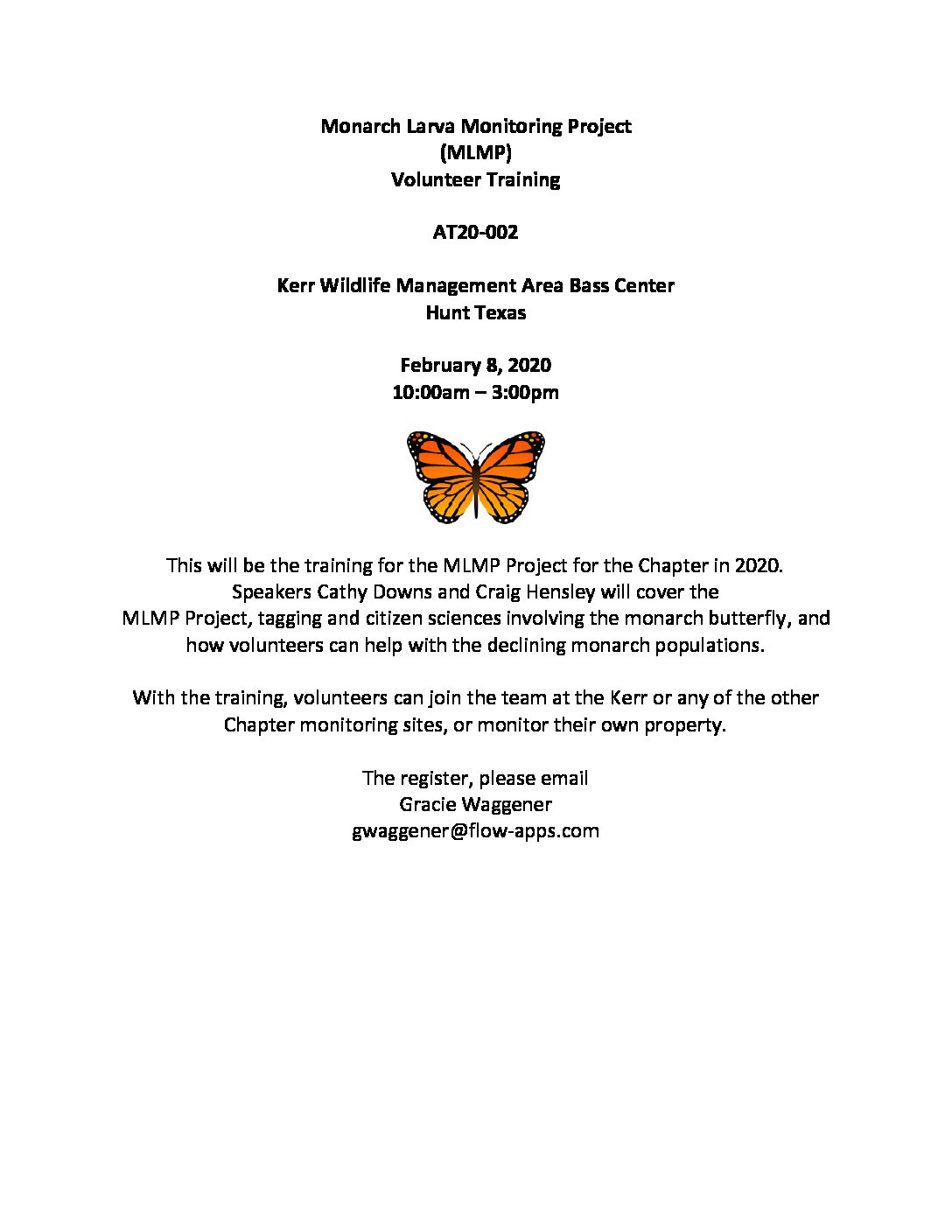 This will be the training for the MLMP Project for the Chapter in 2020.
Speakers Cathy Downs and Craig Hensley will cover the
MLMP Project, tagging and citizen sciences involving the monarch butterfly, and how volunteers can help with the declining monarch populations.
With the training, volunteers can join the team at the Kerr or any of the other Chapter monitoring sites, or monitor their own property.
The register, please email
Gracie Waggener
gwaggener@flow-apps.com